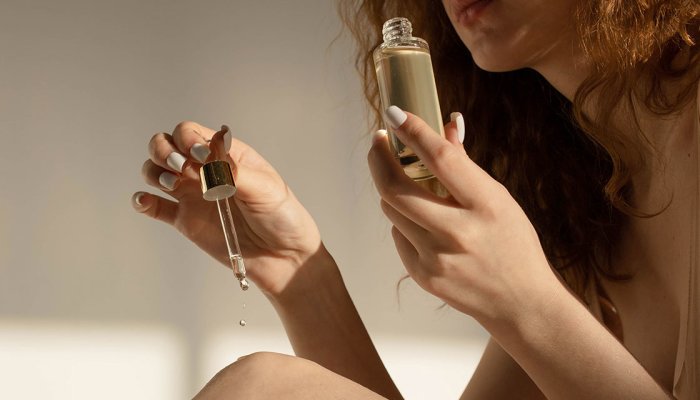 That's because the body is viewed as a system, and it's important to care for it as a whole. In particular, body massage with botanical oils is a very important ritual.
"Body massages—especially if you focus on particular pressure points, like the fleshy part between your thumb and your finger—can help bring your body back to a place of balance and calm. Your skin will thrive when your body is calm," she says. 
She notes that she likes using sunflower seed oil on the body, especially for vata types. Sunflower seed oil2 contains mainly linoleic and oleic fatty acids. It also has a high amount of vitamin E for antioxidant benefits. It's also a very light oil that drys down quickly, which makes it ideal for the body. (It's often called a dry oil for this reason.) 
Sesame oil is great for kapha doshas, and is high in vitamin E, K, and fatty acids. 
Coconut oil is ideal for pitta doshas, and is high in vitamin E, vitamin K, antioxidants, and polyphenols.