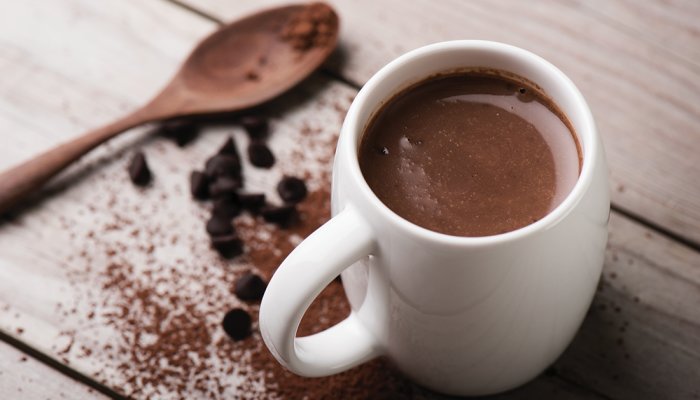 The secret to my sweet treat is mindbodygreen's beauty & gut collagen in chocolate. To achieve the rich, rich chocolate flavor, the formula uses organic cocoa derived from cacao trees in South America, East Africa, and the Dominican Republic. These high-quality cocoa beans have been roasted and ground to retain the highest nutritional value. 
Then it's sweetened with 100% pure monk fruit. Also known as luo han guo and "Buddha fruit," this sweetener has been used as a natural antioxidant for centuries in Chinese medicine. In pure forms (like that in our blend, i.e., organic monk fruit extract) are fermented from the pulp of the fruit, which removes the sugars but leaves a residual sweet flavor. 
You'll get the delicious sweetness needed to tone down bitter cacao but without the full sugar profile. In short, this monk fruit sugar is ideal for those with a daily sweet craving, but who don't want to deal with the spike that comes with it. 
So not only does it contain zero added sugar, but it's filled with additional nutrients, botanicals, and bioactives that your skin will love. For example, the namesake collagen peptides. 
Research shows that collagen peptides are able to support skin elasticity and dermal collagen density.* How? Well hydrolyzed collagen peptides have been shown to help promote the body's natural production of collagen and other molecules that make up the skin, like elastin and fibrillin.* 
There's also hyaluronic acid for hydration, vitamin C and E for improved collagen production, biotin for hair support, L-glutamine for gut health, turmeric and SGS for antioxidant properties.*
Sound like the perfect treat that checks all the boxes? Well, making it is simple: