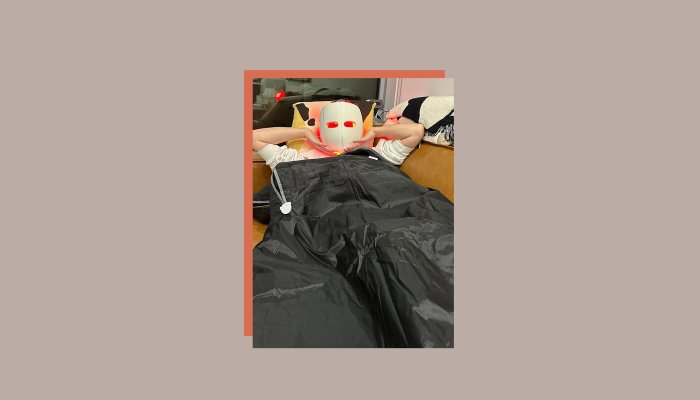 You could say I'm somewhat of a sauna blanket skeptic. Yes, I do know that infrared sauna blankets carry similar benefits to enclosed sauna spaces (don't worry; I'll explain more below), but I tend to exit my sauna sessions dripping in sweat.
I have a hard time believing I could experience the same sweat on my living room couch—or I had, until I tried LifePro's BioRemedy Infrared Sauna Blanket. 
I tested the high-quality gadget for four weeks, and you can officially call me a sauna blanket convert. Below, discover what makes LifePros' infrared sauna blanket stand out among the rest.
Now, sauna blankets don't provide an identical experience to a full-sized sauna. Enclosed sauna spaces don't allow heat to escape as easily, whereas blankets do typically let out some air (since your head will be exposed).
Full-sized saunas also tend to be more comfortable, as you can change positions and use your arms throughout your session—although, my experience with the BioRemedy blanket was unique in that I could easily multitask (but more on that later).   
Still, many sauna blankets (BioRemedy included) elevate your internal temperature enough to deliver similar health benefits. And they do trump in terms of ease, efficiency, and accessibility; they're not only compact but also way less expensive (think $500 instead of $5,000). Plus, the BioRemedy blanket is one of the most budget-friendly options you can find, tagged at $190.