Many people prioritize setting up their workout program, but they don't often give their nutritional planning as much attention. Lifting weights can be relatively simple, but managing macronutrients and determining an effective calorie intake can be more challenging.
Rather than trying to construct an effective diet plan on your own, you might be ready to enlist the help of a professional, but who?
If you search around the web, you're likely to find services offered by dietitians, as well as by nutritionists. While the occupations might sound identical, they actually have very different and distinct roles and responsibilities.
Both professionals offer nutrition-based counseling, but they're distinguished by their educational requirements, their potential to help a variety of clients and goals, even their technical legal standing. Here's an extensive look at what really lies behind these two confusing titles.
Nutritionist vs. Dietitian
Education Requirements — What Do They Know?
Beginning with fundamental educational requirements, nutritionists and dietitians differ greatly. What formal education is required to begin a career as a nutritionist? None. One can simply educate themself on general nutrition principles to whatever extent they see fit and then apply the title of "nutritionist."
The self-determined criteria might include getting a formal education in nutrition or obtaining a certification in nutrition offered by various organizations, such as Precision Nutrition or the International Sports Sciences Association (ISSA). However, neither a higher education degree nor an accredited certification are technically required before being labeled a nutritionist.
What education is required to become a registered dietitian? Quite a bit. In the US, for example, a four-year undergraduate degree in nutrition and a seven to 12-month unpaid dietetic internship are mandatory.
After which prospective dietitians obtain registration by passing the Registered Dietitian Examination offered by the Commission on Dietetics Registration (CDR) of the Academy of Nutrition and Dietetics (AND). Hence the title "registered dietitian" (RD). 
Many dietitians have gone on to obtain a master's degree and/or PhD in nutrition or related fields. In fact, starting in January 2024, prospective dietitians will be required to obtain a master's degree in nutrition to qualify for completing the RD examination. (1)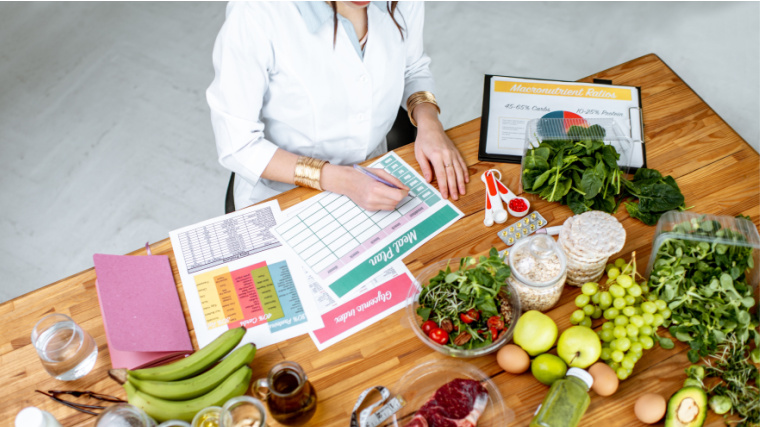 As a snapshot of what a dietitian needs to study, an undergraduate degree in nutrition includes courses in preparatory math, general chemistry, organic chemistry, biochemistry, and microbiology.
The curriculum also includes courses that make up what is called a Didactic Program in Dietetics (DPD), which includes Introduction into Dietetics and Nutrition, Community Nutrition, Medical Nutrition Therapy (MNT), Advanced Concepts in Nutrition, Food Service Management, Energy and Exercise, Nutrition Communication, Research Methodology, Food and Culture, Contemporary Nutrition, and Advanced Concepts in Nutrition. 
A seven-month-long dietetic internship program consists of 1,200 to 1,500 hours of training supervised by preceptors (experienced RDs). This training involves working in rotations for clinical nutrition in a skilled nursing facility and hospital; community nutrition in a non-profit or government agency or health-maintenance organization, such as Women, Infants, and Children (WIC) or Meals on Wheels; and food service management in a school and skilled nursing facility or hospital. 
Aside from nutritionists and dietitians, there is also an occupational designation of nutrition professionals called Certified Dietitian-Nutritionists (CDN). To be a CDN, one has to complete an undergraduate degree in nutrition, complete 10 years of experience in nutritional practice (usually under the supervision of a registered dietitian), and show proof of education and experience to the Office of Professions of the Department of Education. 
Services Provided — What Do They Do?
Both dietitians and nutritionists can provide nutrition education and counseling to people looking for weight control, body composition and physical performance goals, or general well-being.
However, nutritionists are generally not legally allowed to provide advice for those medical conditions. So it would be beyond the scope of practice for a nutritionist to consult with a person with diabetes, for example.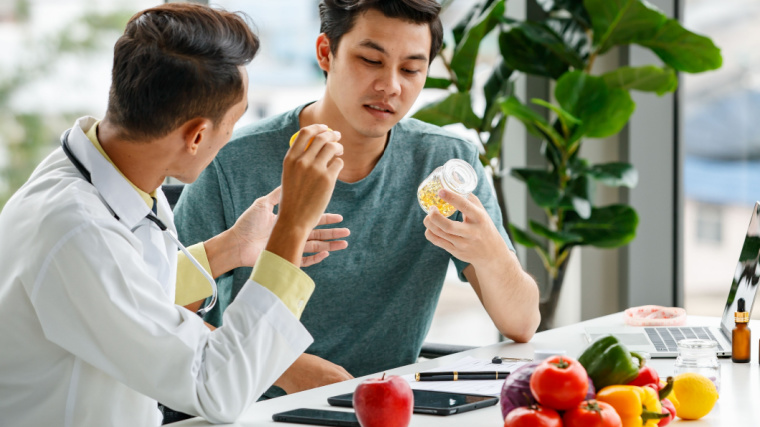 Dietitians can provide those types of services for a variety of medical conditions such as bariatrics, kidney disease, hyperlipidemia (high cholesterol), cardiovascular diseases, or diabetes.
Dietitians can also work with people in various stages of life including pediatrics, pregnancy, and advanced age. Additionally, dietitians can write prescriptions for enteral (tube-feeding) and parenteral (intravenous) nutrition in skilled nursing facilities and hospitals. 
Both dietitians and nutritionists may work for athletic teams, in private practice, or in fitness and weight loss centers. However, because of their education, training, legal status, and ability to care for health conditions, dietitians can also be found working in hospitals, skilled-nursing facilities, academia, public health programs, health maintenance organizations, and government agencies. 
Know Your Goal — Which Do You Need?
When the time comes that you're ready to let a professional develop a goal-focused nutrition plan, whether it's for building muscle or shedding fat, you might decide to invest in working with either a nutritionist or a dietitian.
If you are someone with no current medical conditions that are managed by nutrition (high cholesterol, diabetes, kidney disease, etc.) and your goals are to improve your  overall well-being or just to increase your own general education on nutrition, you can choose either a dietitian or nutritionist.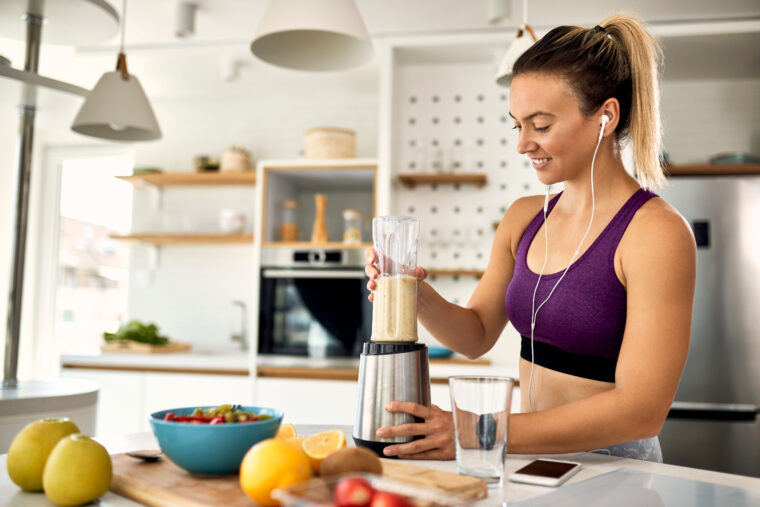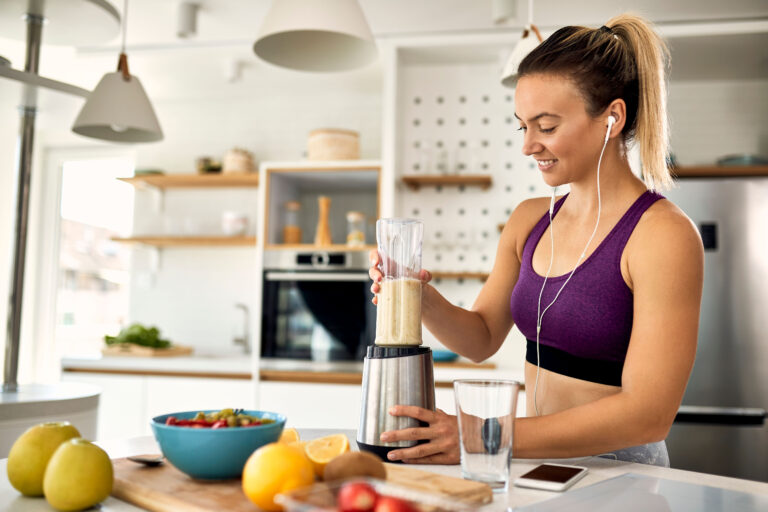 For more tangible goals such as weight loss, muscle gain, contest prep for physique competitions like bodybuilding, or optimal physical performance — whether it's for a traditional sport like baseball or a strength sport like powerlifting — you could also be well-served by either a dietitian or nutritionist.
However, if you need the nutrition-based management of medical conditions, you should look for counseling from a dietitian. Their training requires more in-depth education and experience working with significant medical issues, which allows more appropriate and more accurate recommendations.
How to Make the Right Choice
Whether you seek the services of an individual nutritionist or dietitian, be sure to review their education and general credentials. It's also important to check their history working in the specific area of nutrition you'll be utilizing them for.
If you are a powerlifter, athlete, or bodybuilder and you're aiming to meet strength, performance, or body composition goals, check to see if the nutrition professional you are considering has experience counseling others with the same goals. The nutritionist or dietitian might even have personal experience reaching those goals.
Similarly, if you are seeking nutrition counseling for a medical condition, look into the background and success rate of a prospective dietitian. With the advent of social media and personal/professional websites, many nutrition professionals may have photo collections showcasing the results and testimonials from their clients. 
Diet isn't a "Four-Letter Word"
Now you're ready to make a proper decision as to which of the seemingly interchangeable occupational designations can help you best plan your diet. You also now have a better idea of who will be taking care of your, or your loved ones', nutritional needs when it comes to healthcare institutions. The right (or wrong) nutrition professional could end up being the difference between success and failure or fitness and sickness.
References
Sanchez, M. and Pucciarelli, D.L. (2019) Master's Degree, a New Requirement to Become an RDN by 2024: A Comparison of Nutrition Graduate Programs Offered in the USA. Food and Nutrition Sciences, 10, 1-14. https://doi.org/10.4236/fns.2019.101001
Featured Image:ME Image / Shutterstock