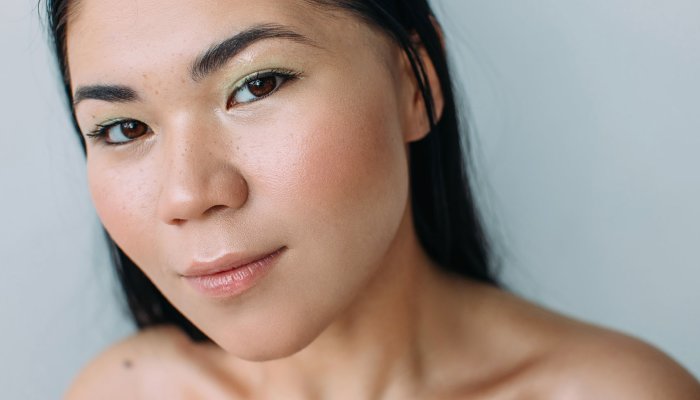 Finally, we have high-tech tools. "When it comes to Japanese skin care, advanced technologies and innovations are a huge part of it all," Getz declares. 
There are plenty of at-home skin care devices popular in Japan, such as the one from Getz's own brand, Olura. The Olura Eno—a vibrating handheld device that helps to slough off dead skin cells and improve the penetration of topical serums and treatments, is a perfect example of what J-beauty technology stands for: minimalistic designs with multiple benefits and clinical efficacy.
But it's not all about the devices—innovative skin care formulas also own a spotlight in J-beauty. One example Getz shares is the previously mentioned Nemohamo—a Japanese skin care brand that utilizes a low-temperature vacuum extraction to make use of whole plants in their skincare formulations, she explains.
The hero plant for this brand specifically is Panax ginseng. When utilized with this advanced extraction method, the enzymes, vitamins, and minerals in ginseng are preserved and highly available. 
That's not to other natural-leaning brands don't pay special attention to the manufacturing process, but this is an instrumental element to Japanese beauty.